Dado – Biographical timeline
The 1980s
Click on the images to enlarge them
(large and extra large sizes)
❧
Fullscreen
slideshow 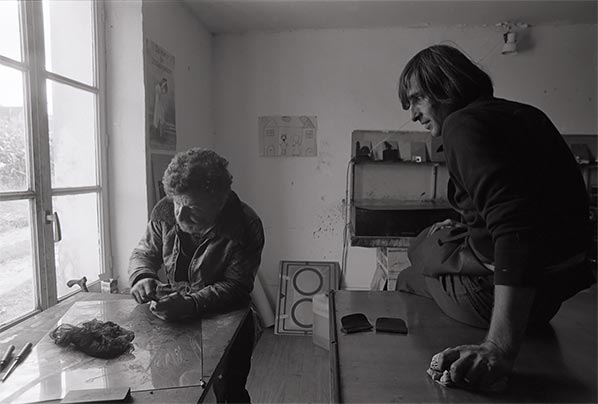 1980Dado starts to work with Biel Genty, an intaglio printer settled in Montjavoult.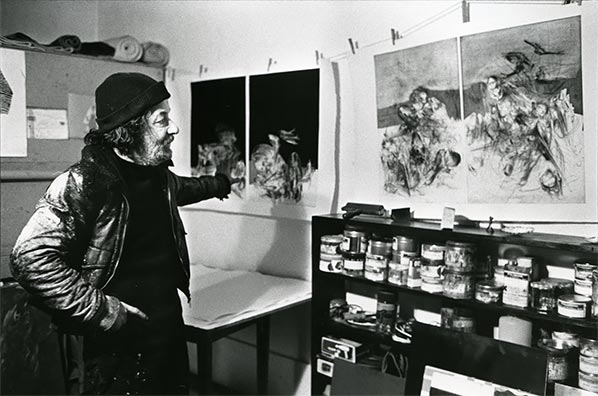 1981Exhibit of drawings and collages organized by Christian Derouet at the Department of Graphic Arts in the Pompidou Center. On request from the "Friends of the Museum", Dado executes a diptych in drypoint.
1982Dado works all year at the Lacourière-Frélaut studios in Paris, where he engraves thirteen copperplates resulting in a hundred or so states. A collaboration begins with the Galerie Beaubourg through the good offices of Dr. Katz.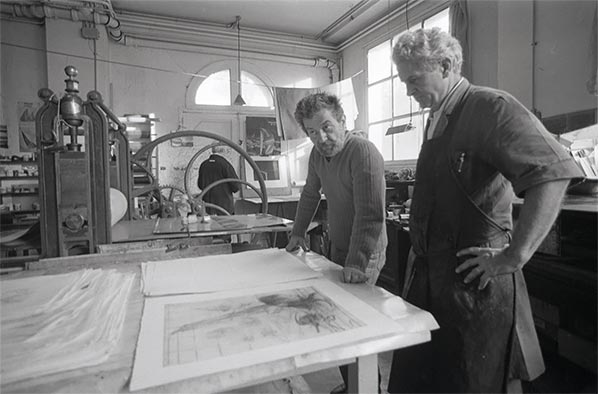 1983Grand Prix (for foreigners) for engraving at Varna (Bulgaria). The family travels to Varna, to Sofia, and on to Istanbul.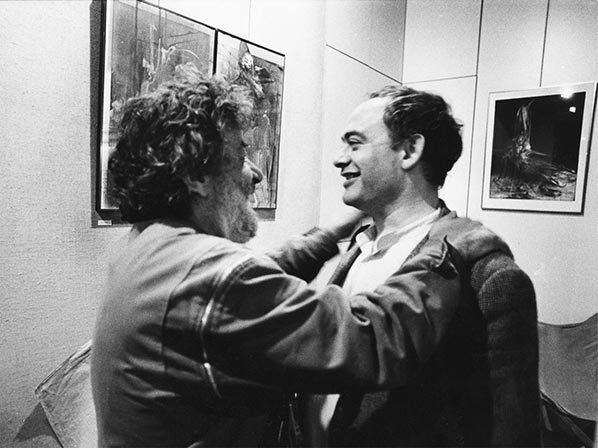 1984The studio at Hérouval is once again teeming with pictures. A retrospective of his output since 1961 at the Musée Ingres in Montauban. Death of Henri Michaux a poet whom Dado respected enormously.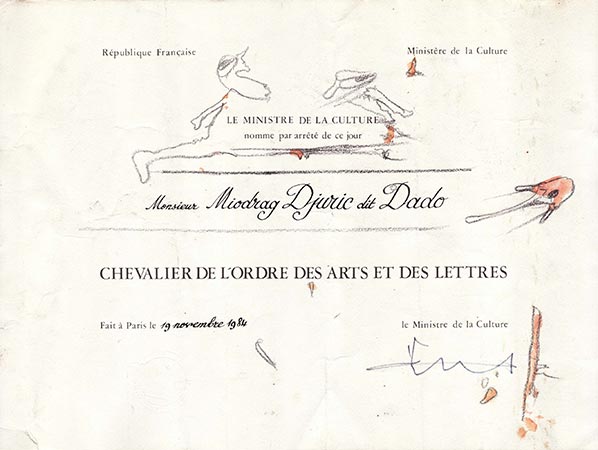 1986A retrospective of his engraved work is presented at the Artothèque, Toulouse. Discovers Asia on a journey to Thailand.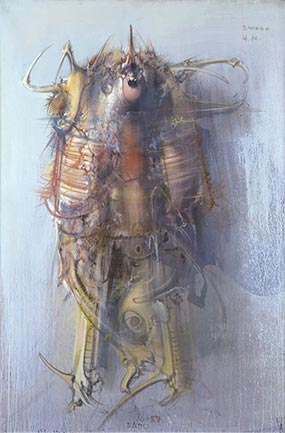 1987Continues reading Buffon. Creates seventy-five painted armchairs; they invade the studio to saturation point. Dado also paints some large paintings: The Eagle Owl, The Bluejay, The Redpoll, The Forge of Buffon. Collaboration with writer Claude Louis-Combet on illustrating Vacuoles (Éditions Brandes).
Advance the slideshow manually with the left and right arrow keys on your keyboard. ❧ Hover over the images for captions. ❧ Click on the images to enlarge them (large and extra large sizes).
1988Dado becomes a friend of Pierre Bettencourt – once a close friend of Michaux's – who writes the text for the catalog of his exhibit in tribute to Buffon ("Taxidermied Buffon") for the artist.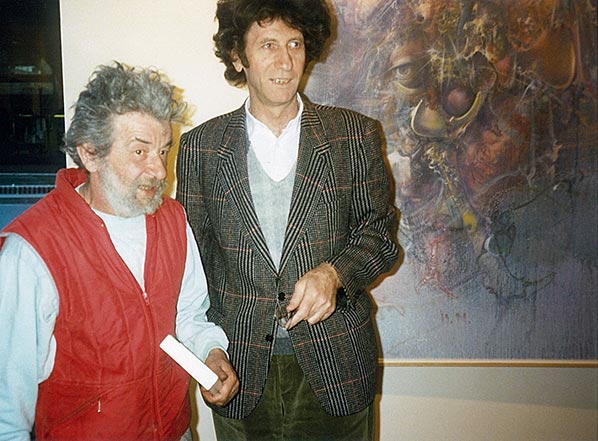 This year also saw a major fire in the workshop at Hérouval. Hardly had the flames died down than Dado resumes his work, producing a series of polychrome sculptures composed of objects and homeware rendered unusable by the fire.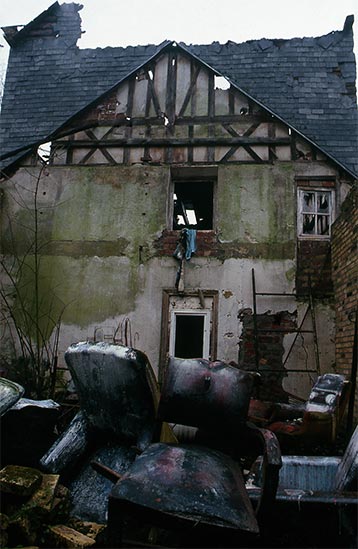 1989A sizeable room is devoted to Dado at the show marking the Daniel Cordier donation to the Pompidou Center.
New bibliophile piece, Le Bonheur dans le crime (Happiness in Crime), based on a short story from Diaboliques by Barbey d'Aurevilly and published by the Imprimerie Nationale, including fifteen copper engravings, aquatint and dry point printed at the atelier Alain Controu. Travels to Calcutta for the autumn.