Dado – Biographical timeline
The 1960s
Click on the images to enlarge them
(large and extra large sizes)
❧
Fullscreen
slideshow 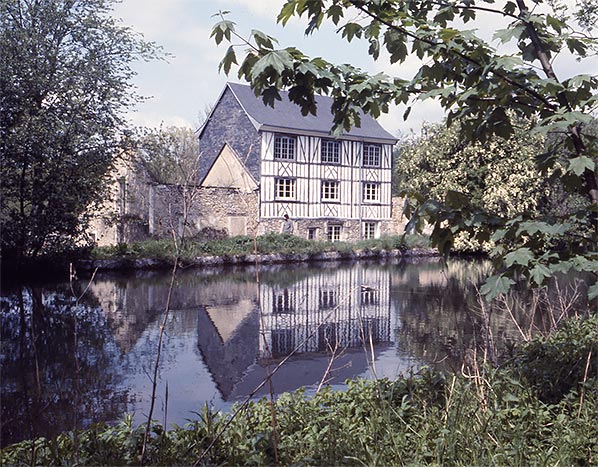 1960Dado moves into an old mill at Hérouval, near Gisors. Réquichot visits regularly him at weekends.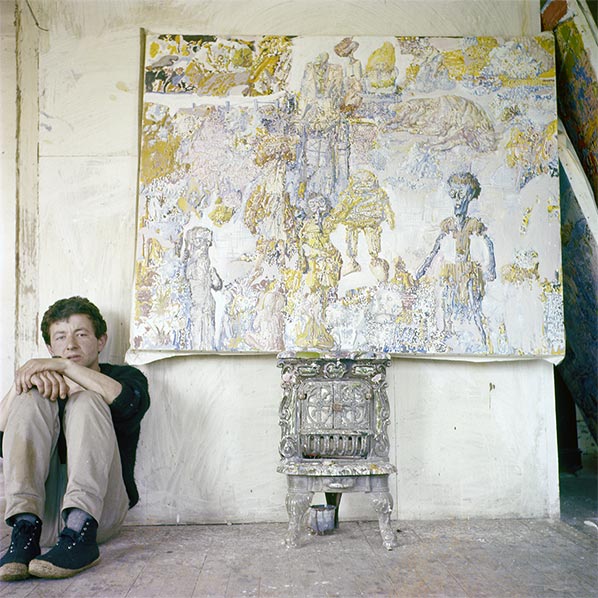 1961Dado is deeply affected by the death of Bernard Réquichot. This year also sees a new exhibit at Daniel Cordier's gallery.
1962Dado stays in New York for three months, there meeting Hessie, a Cuban painter whom he marries, becoming the adoptive father of her two children, Yasfaro and Domingo. Hans Bellmer and his partner Unica Zürn visit Hérouval.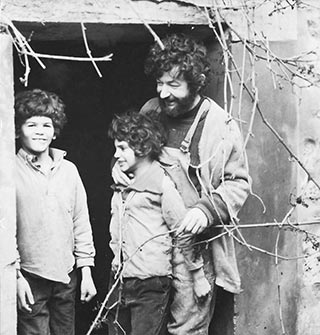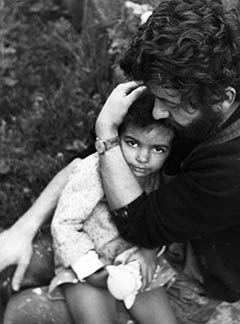 1963Dado becomes friends with Fahlström, one of the Cordier gallery's other artists.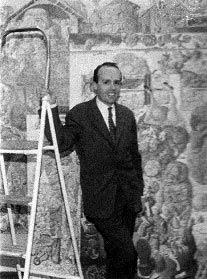 1964Final show at the gallery of Daniel Cordier who shortly after announces its closure.
1965Hans Bellmer comes to Hérouval with André-François Petit. They start to collaborate in 1970. Birth of Yanitza; Unica Zürn is her godmother.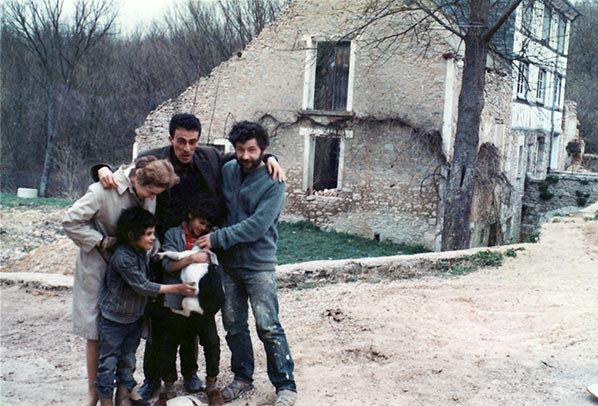 1966Dado does his first engraving at Georges Visat's.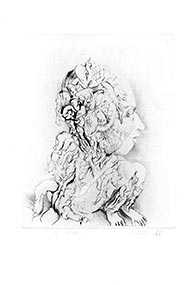 1967
Dado continues to make engravings. He realizes 25 plates with assistance from Alain Controu.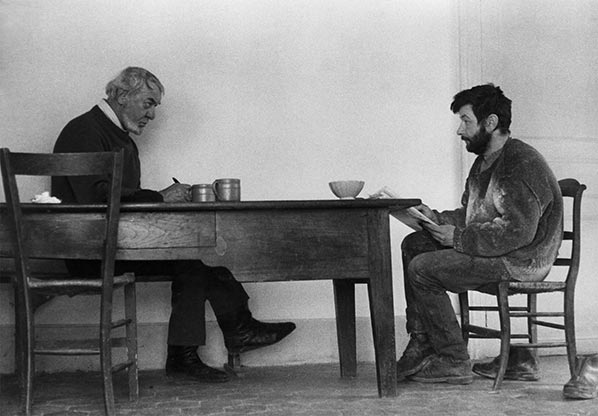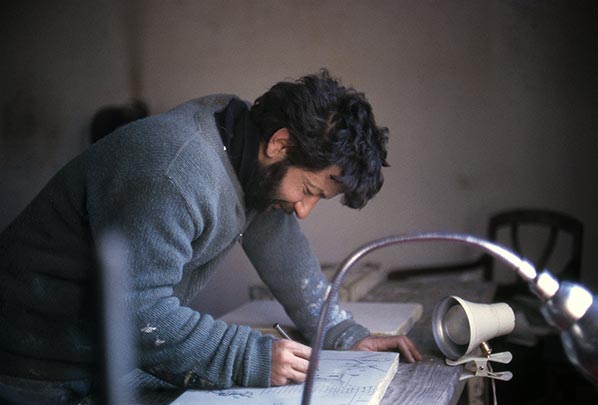 1968First State purchase: a painting, Hérouval (1967) and a Large fresco (1966) enter the collections of the Fonds National d'Art Contemporain. Dado realizes his first lithographs, pulled in a few copies, as gifts to friends who visit him. Birth of Malcolm. Michel Leiris visits his studio. Roland Penrose buys a painting.