The Zorzi Elegies (6 min. 26 sec.)
Having been presented in summer 2009 at the Venice Biennial, Dado's exhibition entitled The Zorzi Elegies was shown in his birthplace, in Cetinje, Montenegro, from November 12, 2009 to January 29, 2010. This video, realized by the National Museum of Montenegro, shows the hanging of the exhibition by the artist's daughter Yanitza Djuric.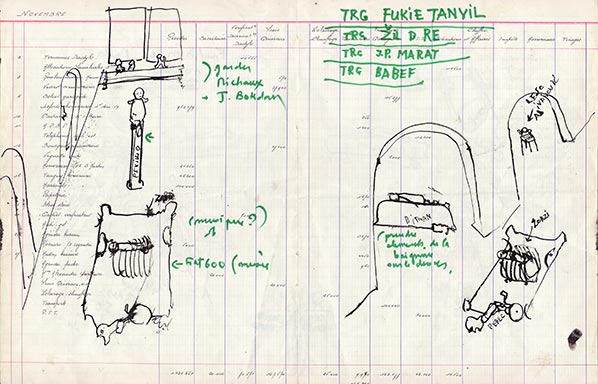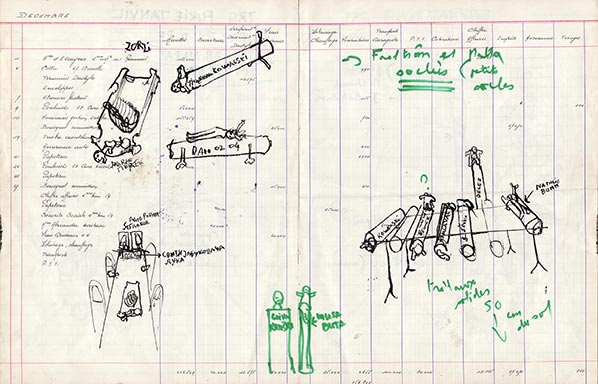 Instructions given by Dado to his daughter Yanitza, for the scenography for the exhibition The Zorzi Elegies at the National Museum of Montenegro in Cetinje. † Posthumous addition
→ read more
∗
∗ ∗
Advance the slideshow manually with the left and right arrow keys on your keyboard. ❧ Hover over the images for captions. ❧ Click on the images to enlarge them (large and extra large sizes).