Links
P

ublic

collections featuring the work of Dado.
Click on the images to enlarge them
(large and extra large sizes)
❧
Fullscreen
slideshow 
→ Centre Pompidou, Musée National d'Art Moderne, Paris
→ Musée d'art moderne des Abattoirs de Toulouse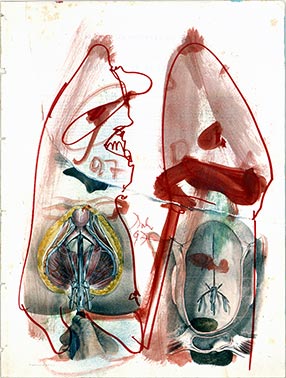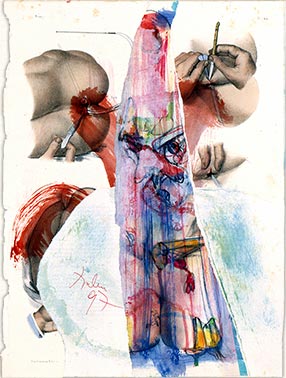 Untitled, collages, 1997, 76,5 × 57 cm.
Collection Les Abattoirs, Toulouse. Photo: Grand Rond Production.
→ Fonds National d'Art Contemporain
→ Musée d'Art Moderne, Saint-Etienne Métropole
→ Musée Régional d'Art Contemporain Languedoc-Roussillon à Sérignan
→ Musée d'art et d'histoire du Judaïsme, Paris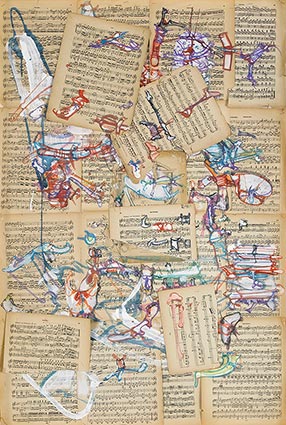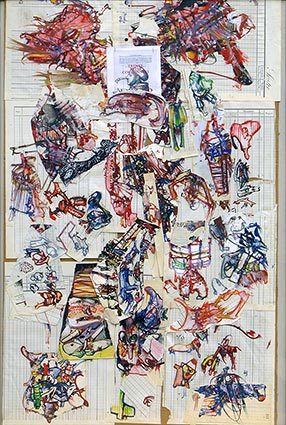 Collages, 2007. Collection of the Musée d'art et d'histoire du Judaïsme.
→ Solomon R. Guggenheim Museum, New York, USA
→ The Rose Art Museum of Brandeis University, Boston, USA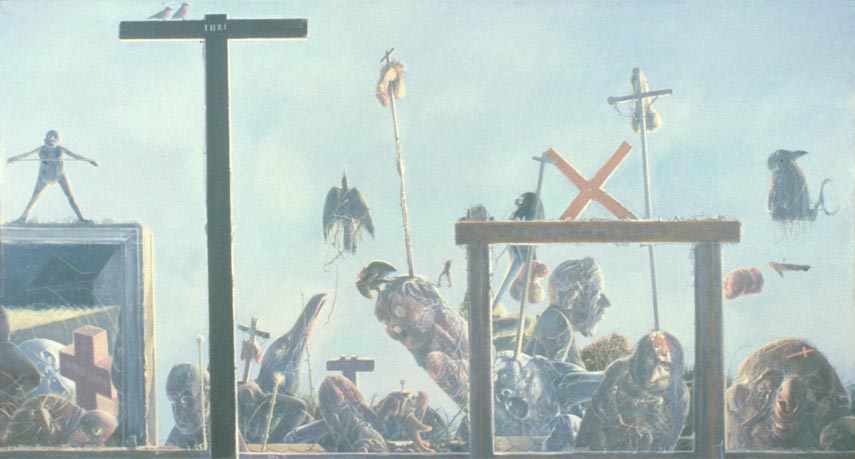 The Way of the Cross, 1973, oil on canvas, 146 × 78 cm.
Courtesy of the Rose Art Museum, Brandeis University, MA: Gift of Mr. Joachim Jean Aberbach, New York.
→ Stedelijk Museum, Amsterdam, The Netherlands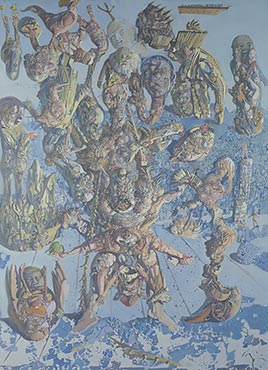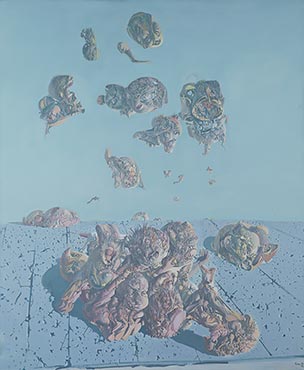 Left: The Great Vegetable Police, 1969, oil on canvas, 265 × 192 cm.
Right: Green Europe, 1969-1970, oil on canvas, 244 × 200 cm.
Courtesy Stedelijk Museum Amsterdam.
→ Boijmans van Beuningen Museum, Rotterdam, The Netherlands
→ Royal Museums of Fine Arts of Belgium, Brussels
→ National Museum of Montenegro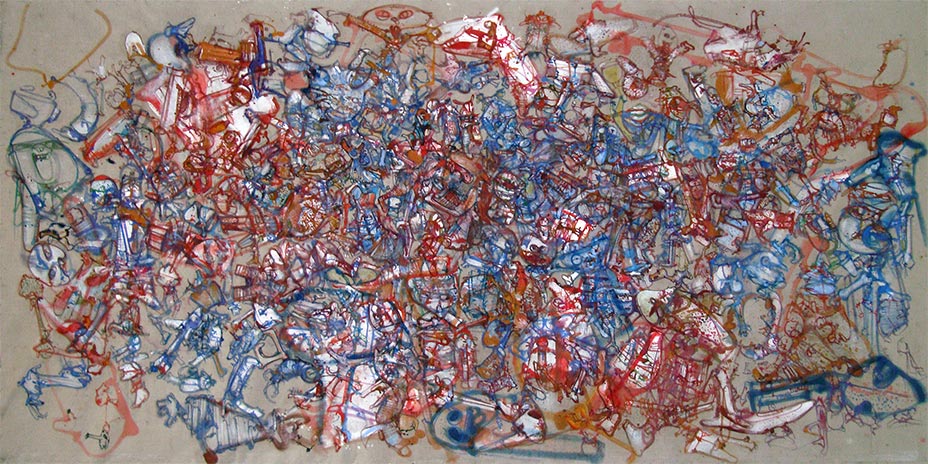 Gamogony, 2003, oil and acrylic on canvas, 200 × 400 cm. National Museum of Montenegro, Cetinje. † Posthumous addition
→ read more
→ Center of contemporary art of Montenegro
→ Museum of Contemporary Art, Belgrade
→ Astrup Fearnley Museum of Modern Art, Oslo, Norway